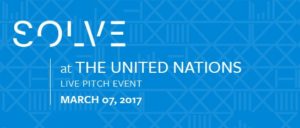 Katherine Vega
Engineering Physics Student, Fullerton College
 Challenge: How Can Individuals and Corporations Manage and Reduce their Carbon Contributions?
Solution: Direct Methane Conversion – Changing Emissions to Graphene and Hydrogen Fuel
Katherine Vega focuses on the development of emerging and innovative technology. She represents Aeolus's Breath, a team comprised of unique backgrounds, ages, and expertise. Their ongoing goal is to seal gaps between existing technology and solutions for global health and growth. Vega's passion for learning motivated her to bring together great minds to form an engineering team last fall. They have worked on designing systems to support scientific advancements, such as an anchor for use in a microgravity environment and Direct Methane Conversion. Vega seeks to ensure the exceptional quality of tasks, contributes to scientific research supporting proposed technologies, and inspires a healthy team culture. She is pursuing a degree in Engineering Physics and hopes to bridge scientific knowledge with creative thought to contribute to humanity's progress on and off Earth.