OUCF Supports Santa Ana College's U2 Program with $2,500 Donation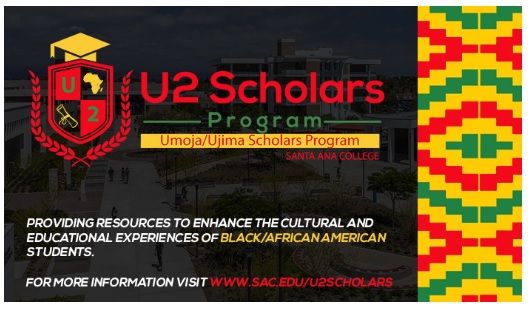 Through a group of educators and community allies, the Santa Ana College U2 Scholars Program provides essential educational resources and services, to foster the personal, professional, and academic success of Black/African American students.
Additionally, members of the program will have access to a team of SAC educators and community leaders, who assist students towards obtaining their goals.
On behalf of Santa Ana College and the U2 Scholars Program Kalonji and I thank The Orange County Uplift Foundation for their tremendous support. The U2 Scholars Program Recognition Ceremony was an Outstanding event and could not be as such without The OC Uplift Foundation.