On Sunday, November 4th, I will be participating in the 2018 Newport Dunes Triathlon.  For this event, I am conducting a "Tri-a-tha-thon" in order to raise money for the Carl & Rose Memorial Scholarship Fund.  As you may know, this foundation was set up in my parent's name, both of who died from cancer.  The scholarships are awarded to students from disadvantaged backgrounds and those that have been affected by cancer.
Due to the support of many of you (my friends and family), in the past six years we have raised over $6,500; all of which has gone towards supporting college students.
Our hope is that our support can assist them in moving past their obstacles and closer towards achieving their personal and academic goals.
This is my first triathlon, so I am both excited and nervous.  LOL!  The race will include a 300-yard swim, an 8-mile bike ride, and a 3-mile run.  I have been training hard and promise to be ready race day.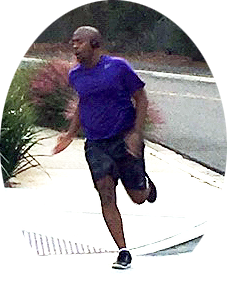 So I am asking if you would consider sponsoring me in participating in this "Tri-a-tha-thon."  To sponsor me, you can email me at kalonji101@yahoo.com and provide your name, phone number, email address, and the amount you would like to donate. I will then add your name to the pledge list.
Donation Options:
1) A flat donation - Every dollar counts, so whatever you can pledge would be extremely appreciated.
2) Additional Bonus Donation – My goal is to run the entire triathlon under 83 minutes.  If I hit this goal, you can choose to add an additional dollar amount to your flat donation.
For example you can say:  I will make a flat donation of $50 and an additional bonus donation of $50 if you complete the triathlon under 83 minutes.  This would be a total donation of $100.
I once again have partnered with the non-profit organization Orange County Uplift Foundation (30-0380041) in conducting this fundraiser meaning your donation will be tax deductible.
Payment options include:
1)   Online Payment
- Go to ocupliftfoundation.org
- Click on the Donate "PayPal" tab anywhere on the Website and pay through PayPal
2)   Mail in option
- Mail a check or money order to the Orange County Uplift Foundation
- PO Box 62272  Irvine, CA. 92602
- Attention: CRSF
3)   Arrange to give the donation directly to me
A receipt of your donation can also be made available to you upon request.
I thought this would be a great way to raise funds for a great cause in a manner that promotes life, health, fitness, education, and as always… FUN.  If you have any questions about this fundraiser, please do not hesitate to email me directly.
I truly appreciate your consideration in supporting a cause that is very close to my heart and will support students.  Thank you for being such a positive influence in my life.
Sincerely,
Kalonji Lateef Saterfield